2020 SJFVC Fellowship Projects:
---
Biographical info:
Maria Rodriguez is a resident of Ventura County, and a recent graduate of California Lutheran University. With a long history of being active the community, in her senior year at CLU Maria started a project to research the adequacy of legal assistance for immigrants in our community. She found numerous occasions of immigrants being fraudulently represented by individuals without legal training at outrageous cost and resulting in some undocumented people losing their life's savings. Her project will continue to pursue her research to gain more data so that she can educate the immigrant community and approach local political leadership and law enforcement to take action to end this exploitation.
What is the Problem?:
Why Do Immigrants Get Shortchanged?:

The Case for Increased Legal Services in Migrant Communities in Ventura County
___________________
The problem that we are trying to address is how difficult it is for immigrants to find and achieve success when they are in need of immigration related legal assistance. Based on our pilot study we found that this population lacks the resources and knowledge needed to achieve a favorable outcome in their case. Most often they are not aware or involved in their community to know what resources are available to them. They do not understand our complicated immigration system and this creates confusion and mistrust. Therefore, they in turn seek legal aid help from unlicensed and unqualified people that defraud them. Putting them and their families at risk of deportation.
Project Goals / Outcomes?:
The main goal is to develop information that will support making immigrant legal resources more accessible, get more people help with immigration issues, and to keep families together by reducing detentions and deportations that could be prevented.
We plan to set up and meet with our local stakeholders to address and hold them accountable about this issue that is affecting their constituents. Also, we plan to create educational materials to educate undocumented immigrants about legal fraud.
---
Biographical info:
Elibet Valencia Muñoz is a photographer and filmmaker based in Ventura County, CA and Jalisco, Mexico with 7 years of experience. Her Bachelor of Arts is in History with a minor in Visual Communication. She incorporates her training in her art and social justice efforts. Leading themes in her work are material culture and accessibility.
What is the Problem?:
"La Danza De Los Diablos" is a photographic project profiling the famous Mixteco dance that includes the wearing of horned, devilesque masks. The product will be a photo series of the local group "Los Elegidos De Asís," the largest group in Ventura County with dozens of dancers. The project includes the members in full attire, detailed shots of the masks, as well as portraits of the person behind the mask. Along with the photographs, this project will audio record oral history and contextualize it with colonization history, in particular to the Middle Passage. The photographs will be exhibited digitally and physically throughout Ventura County in Summer 2021 and donated to academic and public libraries for permanent housing. This project aims to amplify afro-indigenous art, culture, and history. It will serve as a contribution to our community via art exhibitions, material for curriculum, and evidence of mental wellness activities. The goal is to bring awareness to the diversity of culture and heritage within Ventura County and to advocate for more just representations and services for the Mixtec and afro-indigenous community.
Project Goals / Outcomes?
The success of my project will mean that the Ventura County community will have access to cultural and historical knowledge highlighting our connection to heritage and lands. This approach is akin to the SJFVC's which also seeks to bring people together and inspire collective empowerment. The photographic collection will be shared with the community via tours, both in print and digital, during Summer 2021. The goal is to display the work in at least one location per city of Ventura County. Screen-resolution images will be offered to all county public and college libraries for permanent archival housing. Prints will be donated to several offices and organizations. By assuring thorough distribution of the collection, this project fulfills the SJFVC's mission for fairness and equity.
---
Biographical info:
Sara Guillen was born and raised in Oxnard. She recently returned home after graduating from San Diego State University with a degree in Interdisciplinary Studies. As an undergrad student, she interned in local political offices and in Washington, D.C., where she discovered a passion for public service. Looking to give back to the community that helped shape her, she joined AmeriCorp and one of their Ventura County-based service programs. She is currently a CalSERVES VIP Fellow working with Westminster Free Clinic, a local non-profit that provides free medical services to the uninsured population of Ventura County. She is passionate about the intersection between reproductive justice, equitable healthcare, and public policy and plans on attending graduate school in the future to get her Master's in Public Policy.
What is the Problem?:
While working at Westminster Free Clinic's weekly food distribution service in both Thousand Oaks and Oxnard, Sara noticed the increasing number of families that were coming for food each week. Many of the folks she spoke with explained they were experiencing economic hardship due to the pandemic and rely on food distributions to feed their family. However, not all food distributions are equal; Westminster Free Clinic's food distribution is unique in that they focus on providing healthy, nutritionally valuable food— such as fresh vegetables, fruits, and whole grains— to the community they serve. Her project will focus on conducting a nutritional needs assessment of the Oxnard population that Westminster Free Clinic serves and using that data to improve access to healthy, culturally relevant foods at Westminster Free Clinic and other food distribution services as well as lay the groundwork for the Corazones Sanos (Healthy Hearts) program at Westminster's Oxnard Clinic, which is focused on improving the health outcomes of low income, uninsured Latinos suffering from or at risk of heart disease due to diabetes, obesity, and/or lifestyle habits.
Project Goals / Outcomes?
If the project is successful it will include:
Interviews of at least 100 different families in the Oxnard Plains will complete a needs assessment survey so WFC and other organizations know what families are eating now and what families really need,

A report of the data will be completed and shared with the press, local leaders, and lawmakers who have influence,

Help to other organizations feed people more nutritious food like those that utilize Second Harvest, Food Forward, and Foodshare by sharing the report and creating awareness. We will include a list

of heart healthy foods to include,

a list of what is not heart healthy and promotes obesity in our low-income families,

Expanding services to reach 200+ families (approx. 1,300 people) with access heart healthy food weekly through WFC,

Address the gaps in diets families have identified though the Needs Assessment in order to sufficiently meet the dietary needs of the community,

At least 200 families will state they have access to the food and support to help their families eat healthy and maintain a healthy weight through our Corazones Sanos program. This program is focused on improving health outcomes through behavioral changes in our participants that focus on healthy eating, active living and socioemotional support to create sustainable, long-term, life-style changes for families at-risk for obesity, diabetes and cardiovascular health issues.

Local non-profits will adapt our heart-healthy food distribution model and start providing food that benefits their population's health. Also, sharing our model with local leaders and lawmakers to have them advocate for funding and bills that will create and sustain this type of food distribution model on a wider scale.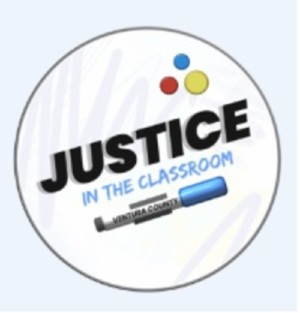 Justice in the Classroom is a group of high schools and college students who will receive a capacity grant to help them pay for a zoom account, non-profit status and a web site. This group is seeking to end the lack of diversity, equity and inclusion across schools in Ventura County.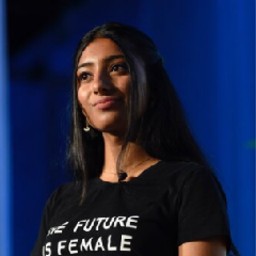 Kavita Rai (Founder / Director)
2020 COVID19 Emergency Fund Grants:
Mar 2020: Emergency grant to help low income families in need
The coronavirus pandemic is impacting every aspect of our lives and making all of us find creative ways to adapt to this unprecedented situation. The Social Justice Fund for Ventura County (SJFVC) understands that this disruption has created many issues and uncertainties – from childcare and meals to income and employment, as well your health and that of your families. During these difficult times, we need to remember that the impact on marginalized and low-income communities will be even greater. Many of these families were already living their life in crisis, and the Covid-19 pandemic only adds to their distress. SJFVC helped by providing a $10,000 contribution.
May 2020: Emergency grant to help provide PPE for farmworkers
The Social Justice Fund for Ventura County (SJFVC) has awarded $3,700 to Friends of Fieldworkers. The grant will pay for masks and other personal protection equipment (PPE) for farmworkers. Farmworkers are essential to the nation's food supply, and Ventura County is home to over 40,000 farmworkers. They have been working throughout this pandemic without adequate PPE provided by their employers. Fields of Fieldworkers' seeks to provide these vital resources to farmworkers, which is key to the health of farmworkers and the effort to maintain a secure food supply to our community.
Dec 2020: Emergency grant saying thank you to VC first responders
The Social Justice Fund for Ventura County (SJFVC) cosponsored a lunch, along with Chalice of Newbury Park, saying "Thank You" to some of our Ventura County hospital first responders at Pleasant Valley Hospital. SJFVC helped by providing a $900 contribution.